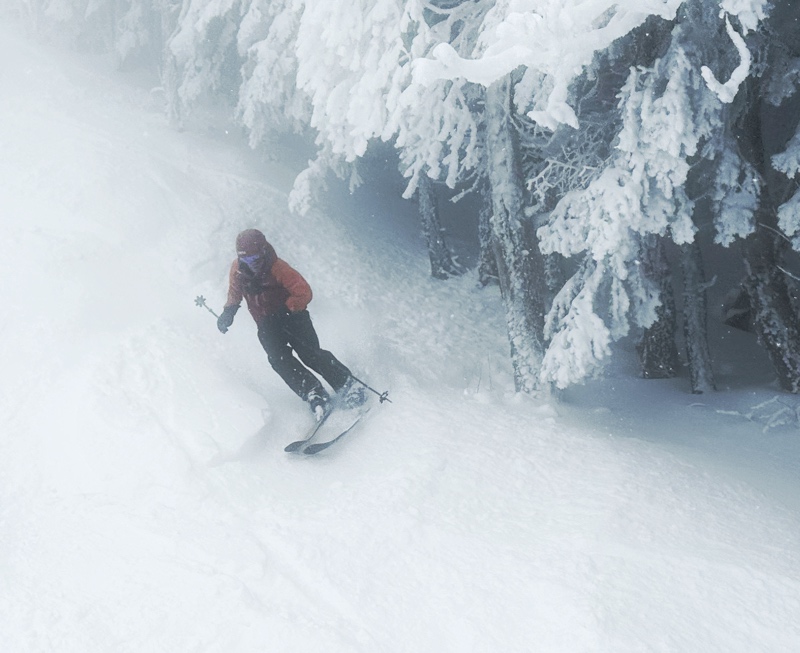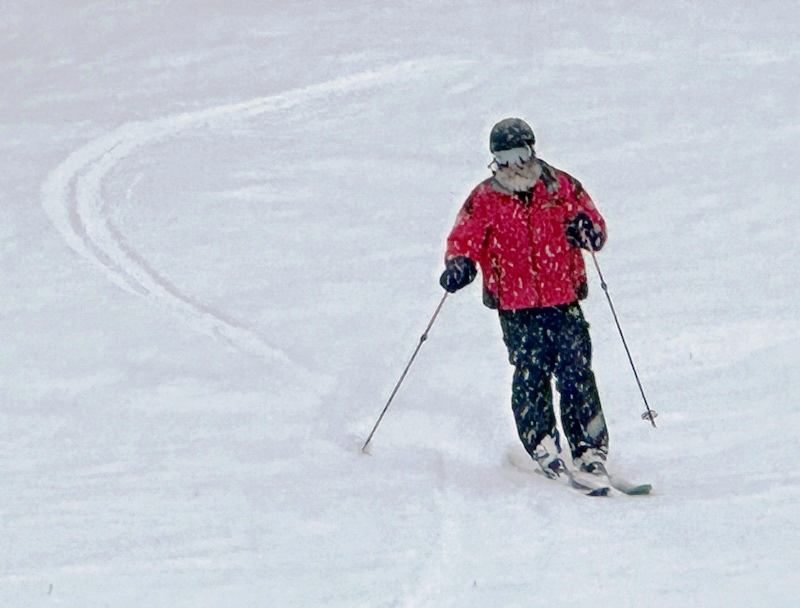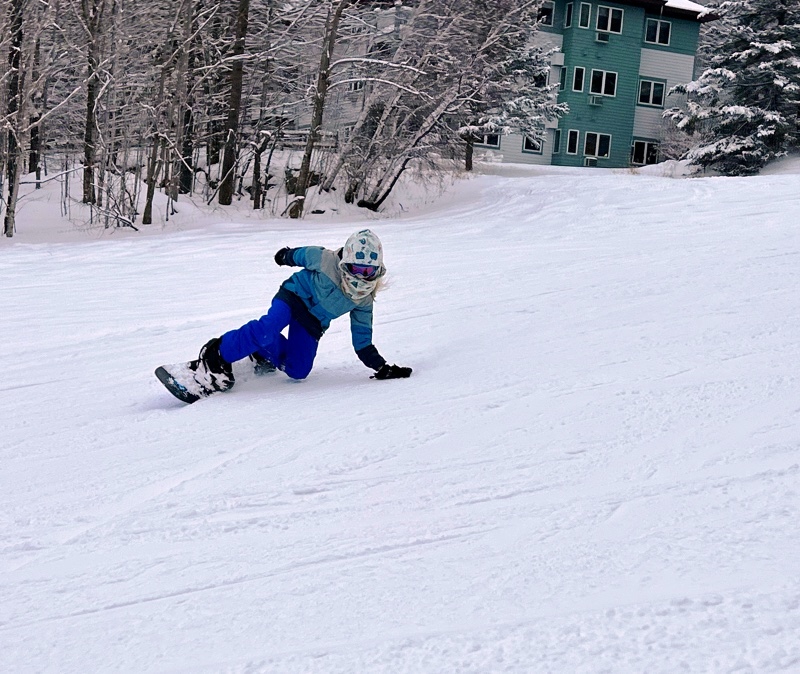 We are in a wonderful cycle, where the refresh button just keeps getting hit. We received 5 inches of new snow in the past 24 hours, 14 inches in the past 4 days, and 28 inches in the past 2 weeks. Ropes were dropping again on Madonna Mountain today. Freefall was open from the top and the Headwall was also open. I had a great time on Freefall and the Black Hole. I also played in the woods a bit. The conditions are fantastic and will be getting even better with more snow in the forecast. We also plan to make snow on Upper FIS tonight and tomorrow. Some trails may be closed tomorrow due to snowmaking operations on Upper FIS. Check the trail-by-trail report for more information tomorrow morning. Currently, it is cloudy and 18 degrees at the summit of Sterling. Tonight's forecast is calling for snow showers with 1 to 2 inches of accumulation. Tomorrow's forecast is snow showers with another 1 to 3 inches of accumulation with a high of 30 degrees at the base and 24 degrees at higher elevations. Tomorrow we plan to have top to bottom skiing and riding on all 3 mountains with 6 lifts operating, including the Madonna I Lift. We now have 70 trails open with terrain for all ability levels. Surface conditions are packed powder and machine groomed with average base depths of 6 to 28 inches. 24 trails will be groomed for tomorrow, including Black Snake, Upper Chilcoot, and Howie's Wanderer for a grand total of 95 acres of freshly groomed terrain.
The Nordic Center is open with 15 km of snowshoeing and 17 km of cross-country trails. The ice rink is also open.
Next weekend the featured beer for the apres sports parties at Bootlegger's and the Black Bear Tavern is Zero Gravity, Powder Jones.