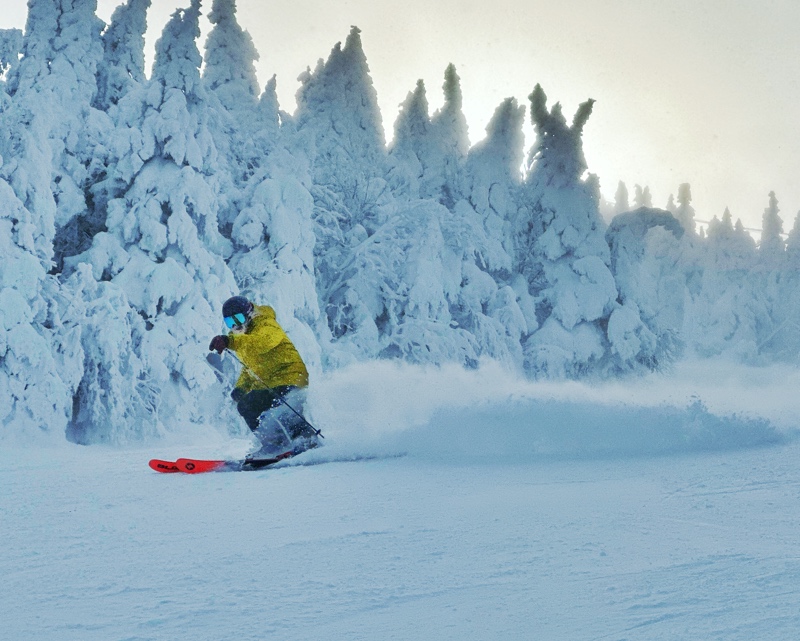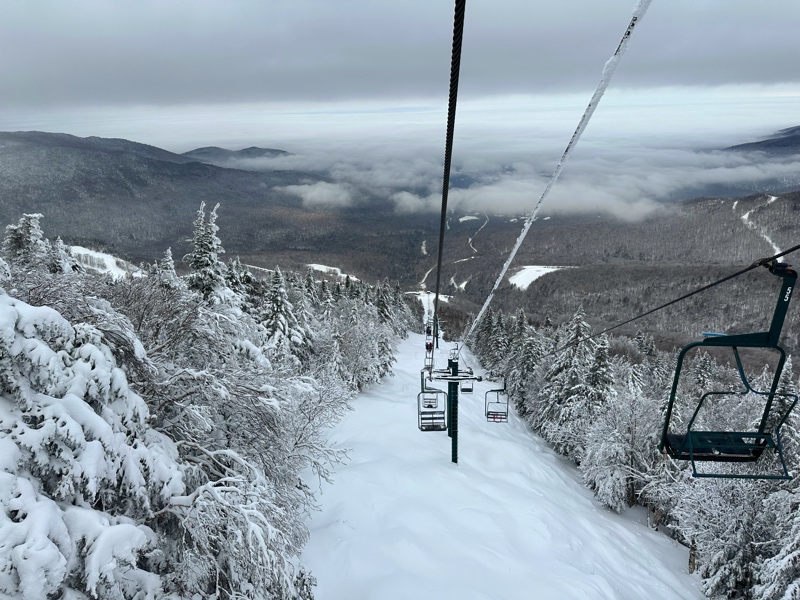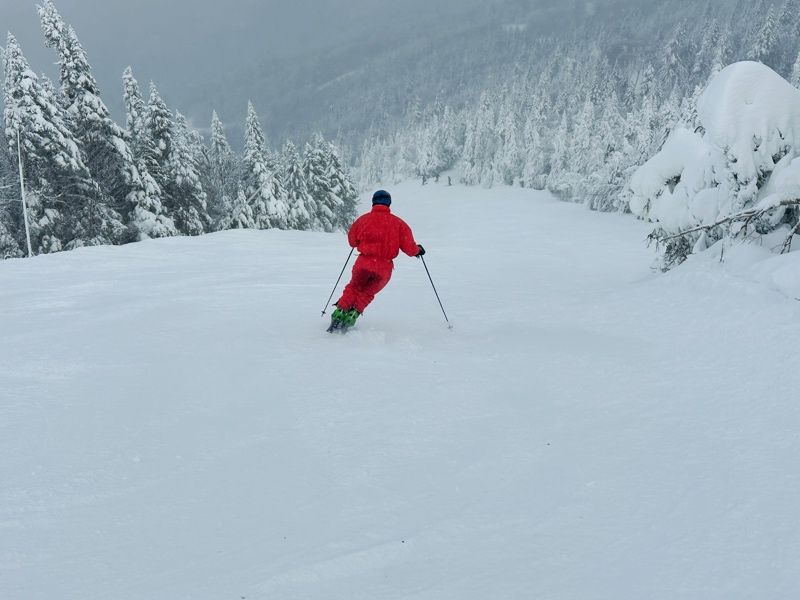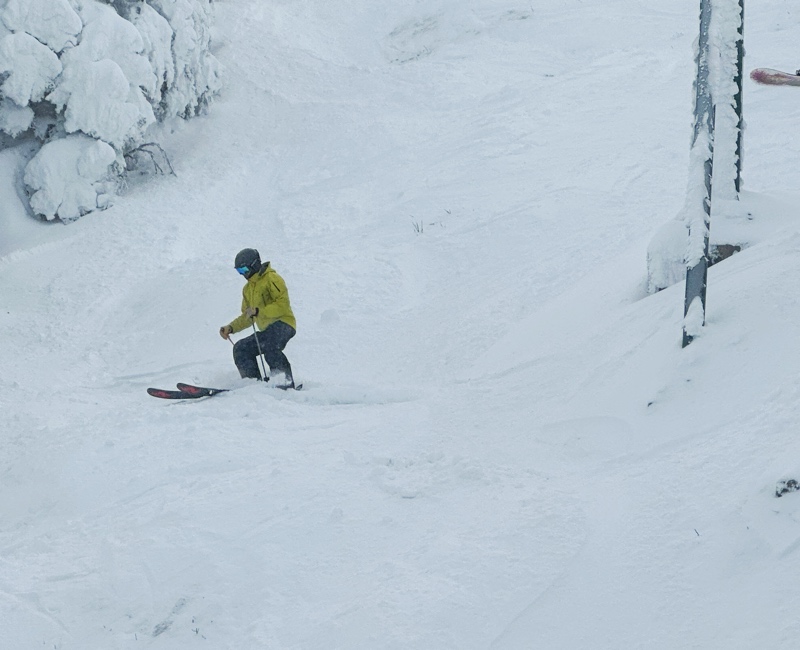 We received an inch of new snow in the past 24 hours, 5 inches in the past 2 days, 20 inches in the past 5 days, and 57 inches in the month of January so far. We are also expecting another 1 to 2 inches of new snow tonight. Upper FIS was groomed last night from Catwalk down to Dan's Ford. The fresh snow on top of the groomed terrain was a bunch of fun. Upper Madonna Liftline was open from the top down to the Robin's Run work road. We are presently making snow on McPherson's, Playground, Snake Bite, and Upper FIS below Dan's Ford. Some of these trails are closed due to snowmaking. Tomorrow we plan to have top to bottom skiing and riding on all 3 mountains with 6 lifts operating, including the Madonna I Lift. We have 69 trails open with terrain for all ability levels. 25 trails will be groomed for tomorrow, including Smugglers' Alley, Upper FIS, and Howie's Wanderer for a grand total of 107 acres of freshly groomed terrain. Surface conditions are machine-groomed and packed powder with average base depths of 8 to 30 inches. Currently, it is cloudy and 16 degrees at the summit of Sterling. Tomorrow's forecast is calling for cloudy skies early becoming partly sunny, with a high of 11 degrees with temperatures falling throughout the day. Bundle up and enjoy the great conditions!
The Nordic Center is open with 15 km of snowshoeing and 17 km of cross-country trails. The small ice rink is also open.
This weekend the featured beverage for the apres sports parties at Bootlegger's and the Black Bear Tavern is Woodchuck.