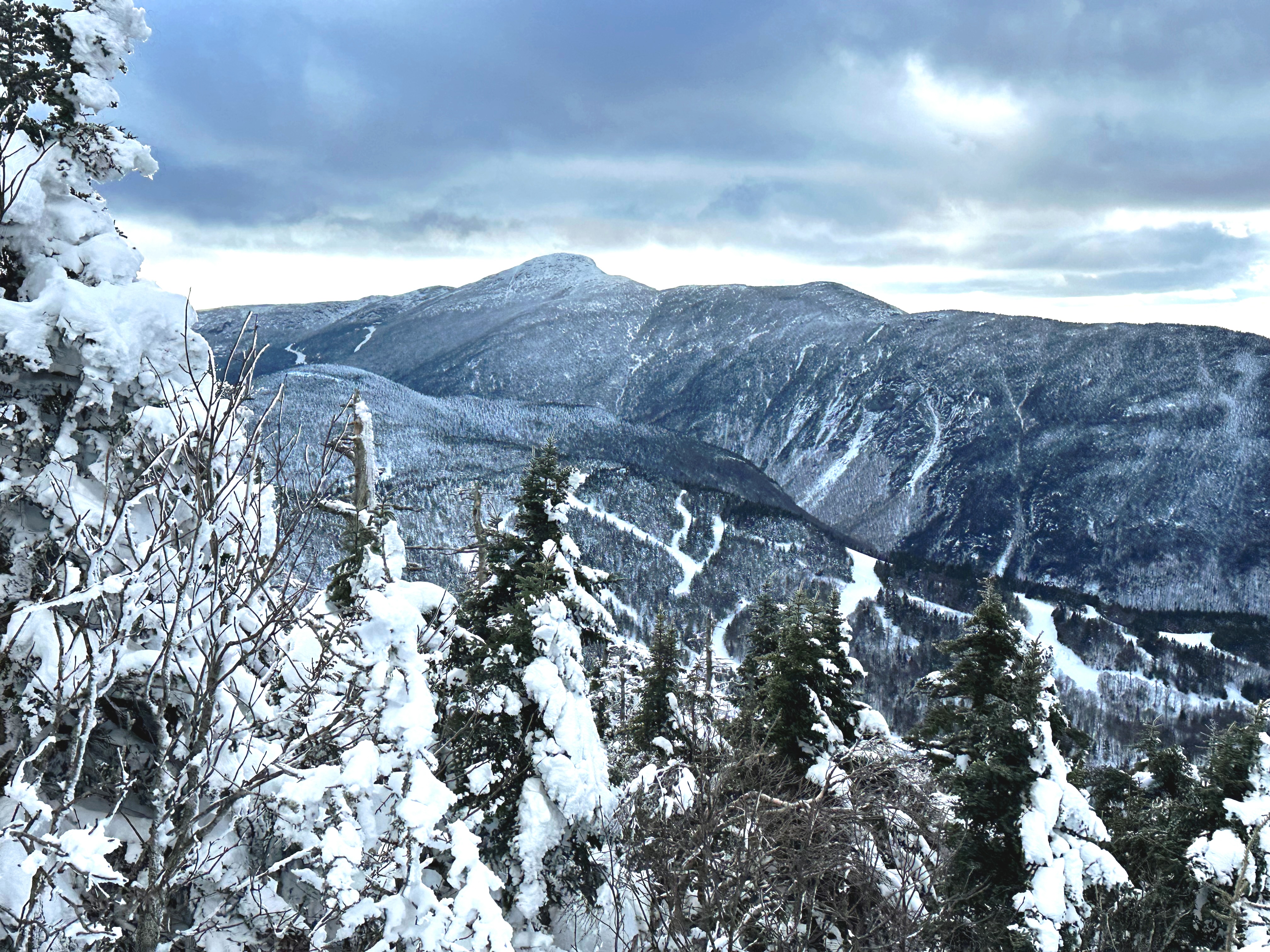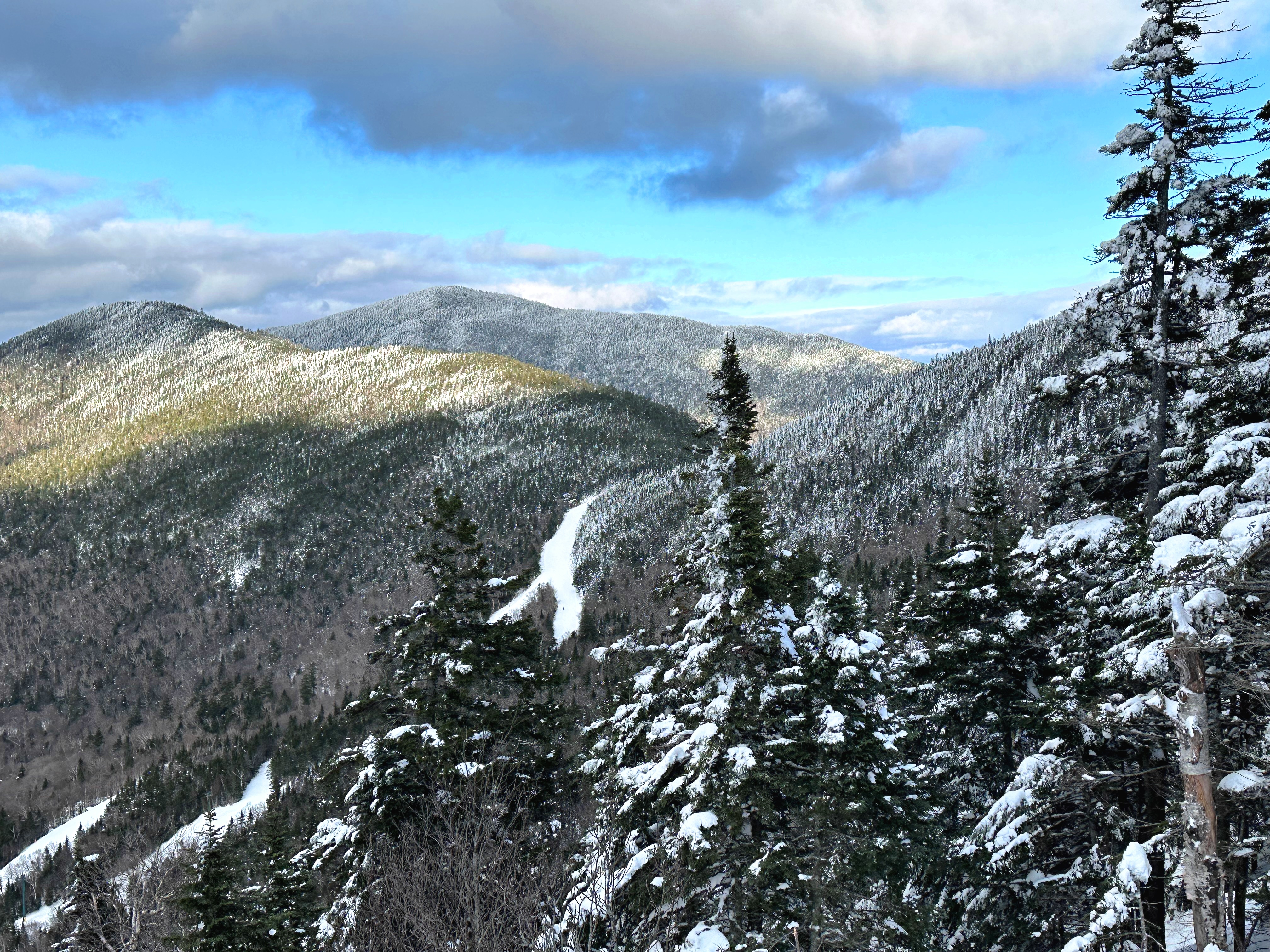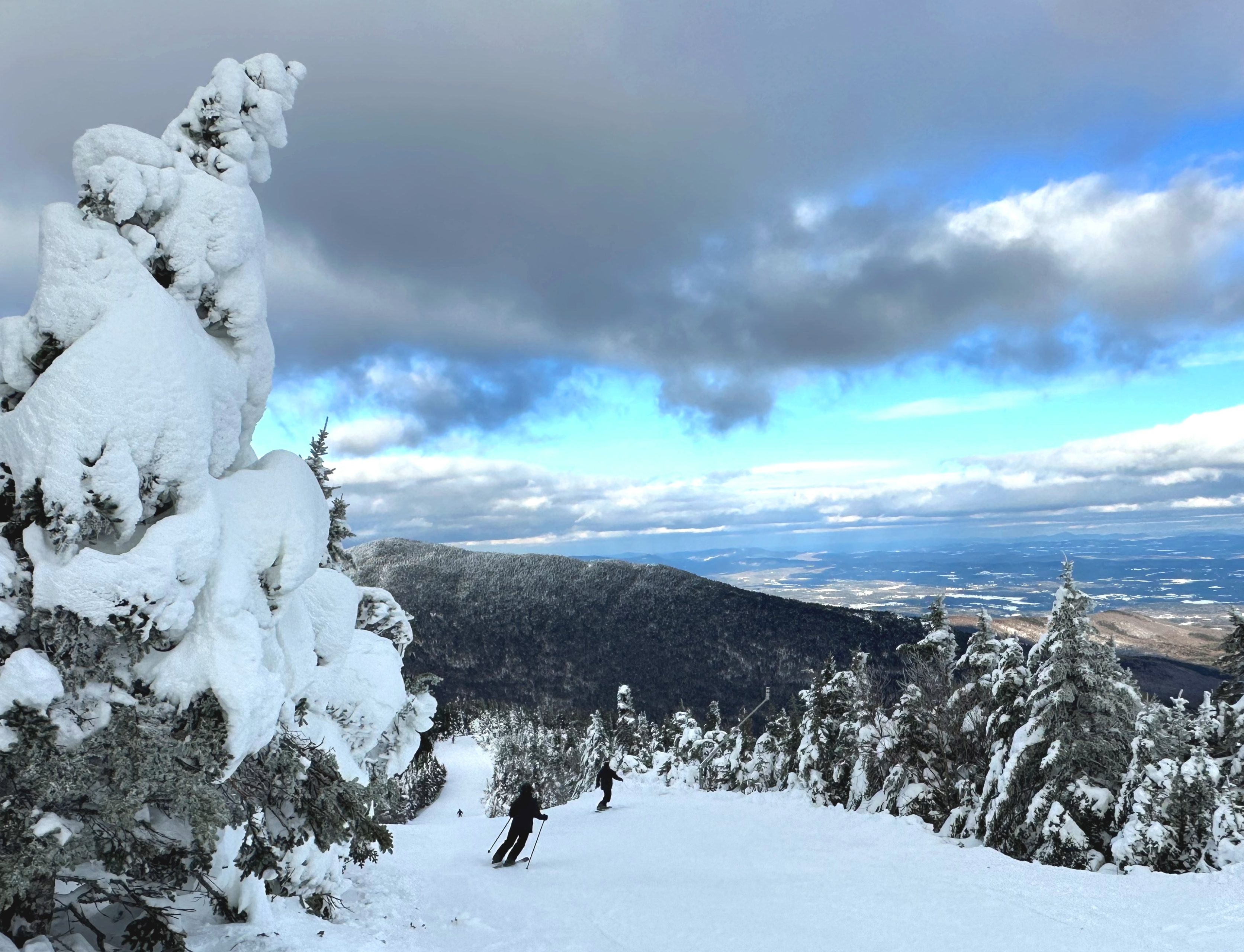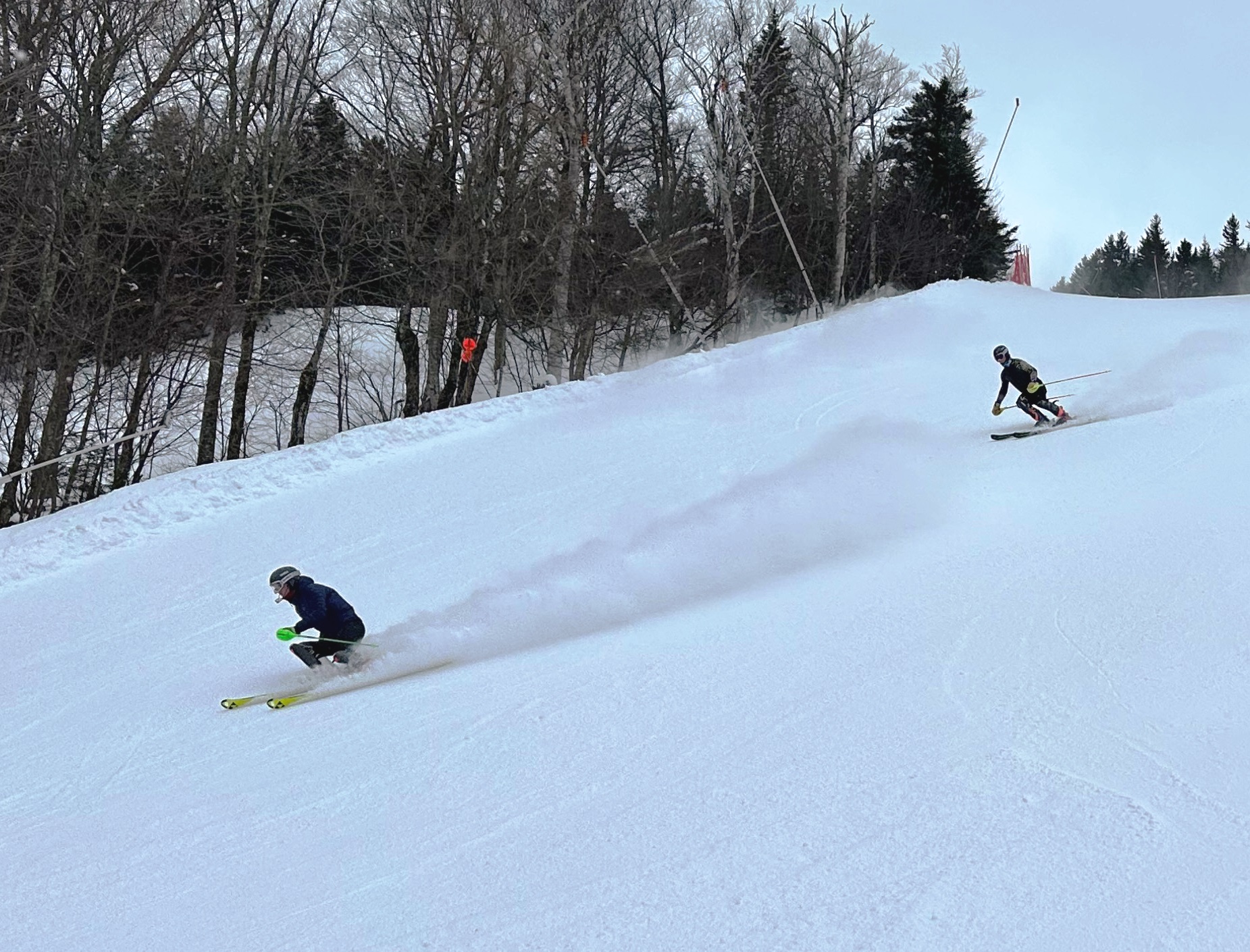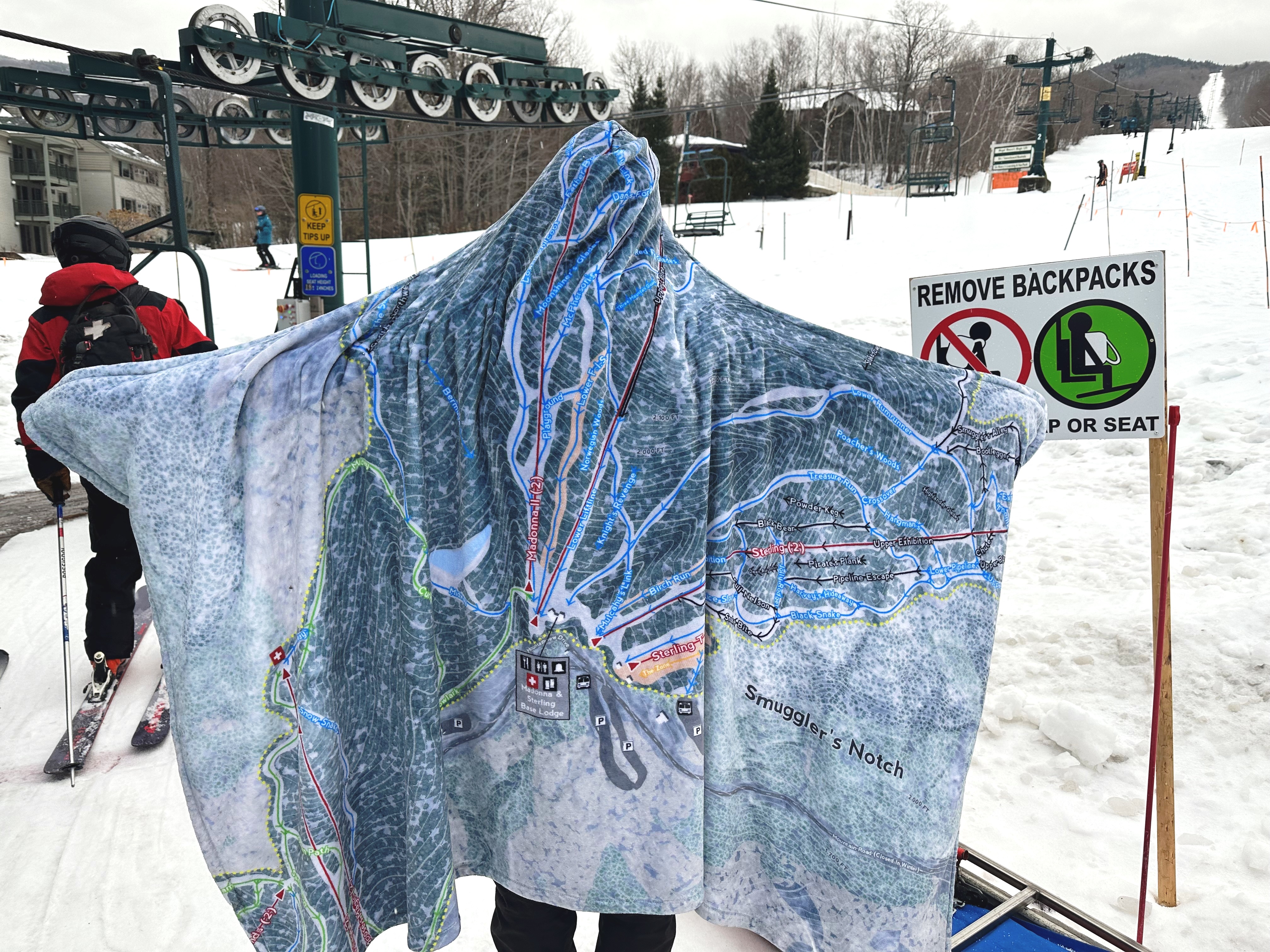 Beams of sunlight were hitting the summit of Madonna this afternoon. The clouds from this morning were breaking up. The sun lite snow-covered trees at the summit of Madonna were calling my name. I had been on Madonna earlier in the day, but the visibility was pretty low. I skied over from the Village Lift to Madonna. I took a beautiful nonstop run from the summit of Madonna back to the Village. I skied Upper Chilcoot, Waterfall, Ruthie's, Curley's Cutback, and Meadowlark. I want to give a big shout-out to Grooming Manager Arlo Pouliot for buffing up Ruthie's. It was just fantastic! Ruthie's is a natural snow trail with multiple water bars. He did a wonderful job of filling in the water bars and leaving a nice smooth surface. Tomorrow we plan to have top-to-bottom skiing and riding on all 3 mountains with 6 lifts operating, including the Madonna I Lift. We have 65 trails open with terrain for all ability levels. We plan to groom 31 trails tonight, including Upper FIS, Black Snake, and Log Jam for a grand total of 130 acres of freshly groomed terrain. Surface conditions are machine-groomed and variable with average base depths of 8 to 30 inches. Currently, it is partly cloudy and 27 degrees at the summit of Sterling. Tomorrow's forecast is calling for snow and freezing rain becoming sleet with a high of 34 degrees at the base and 32 degrees at higher elevations.
The Nordic Center is open with 15 km of snowshoeing and 17 km of cross-country trails. The ice rink is presently closed.
This weekend the featured beer for the apres sports parties at Bootlegger's and the Black Bear Tavern is Bud Light.