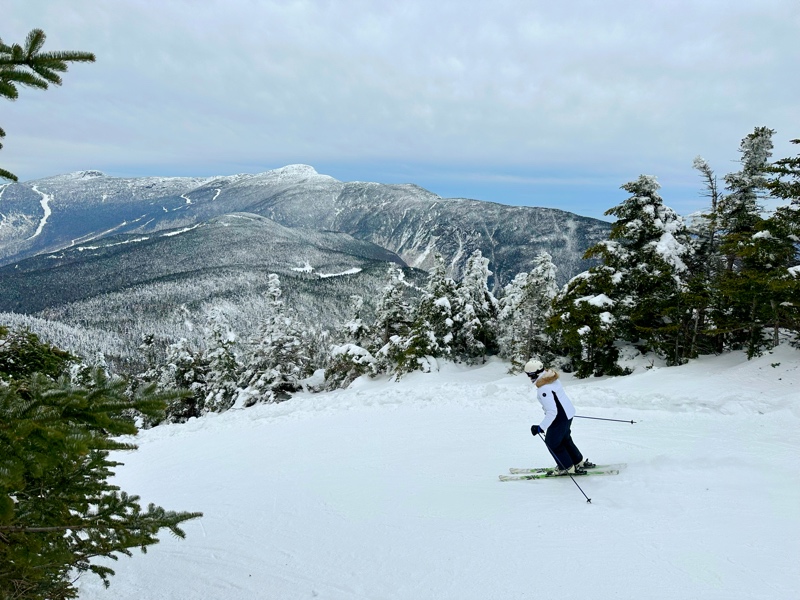 The day started off with clear skies. The clouds slowly moved in. It began to snow early in the afternoon. It did not take long for the snow to change the surface conditions. I was out skiing this afternoon and each run got better. I skied Upper FIS and was then going to go back to my office to start the night report, but I decided to ski Upper FIS again. We received 2 inches of new snow this afternoon. We could see some freezing rain tonight. Tomorrow's forecast is calling for a mix becoming snow at the base and snow showers at higher elevations. The day's high at the base will be 37 degrees and 33 degrees at the summit of Sterling. Temperatures will be falling throughout the day. Tomorrow we plan to have top-to-bottom skiing and riding on all 3 mountains with 6 lifts operating, including the Madonna I Lift. We have 65 trails open with terrain for all ability levels. Surface conditions are machine-groomed and variable with average base depths of 8 to 32 inches. There is more snow in the forecast for Friday night with another 2 to 4 inches of accumulation possible.
Uphill travel is closed tonight and tomorrow morning due to freezing rain and grooming operations.
The Nordic Center is open with 15 km of snowshoeing and 17 km of cross-country trails. The ice rink is presently closed.
This weekend the featured beer for the apres sports parties at Bootlegger's and the Black Bear Tavern is Bud Light.