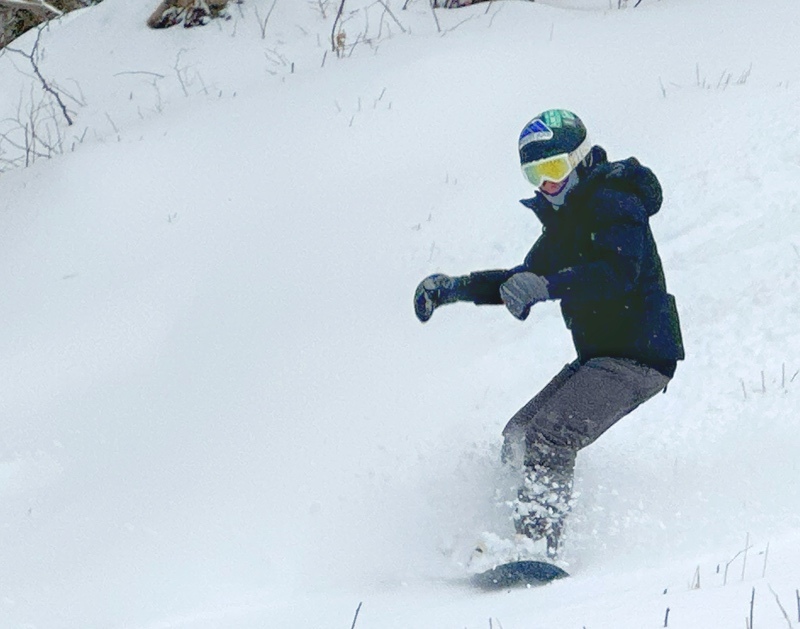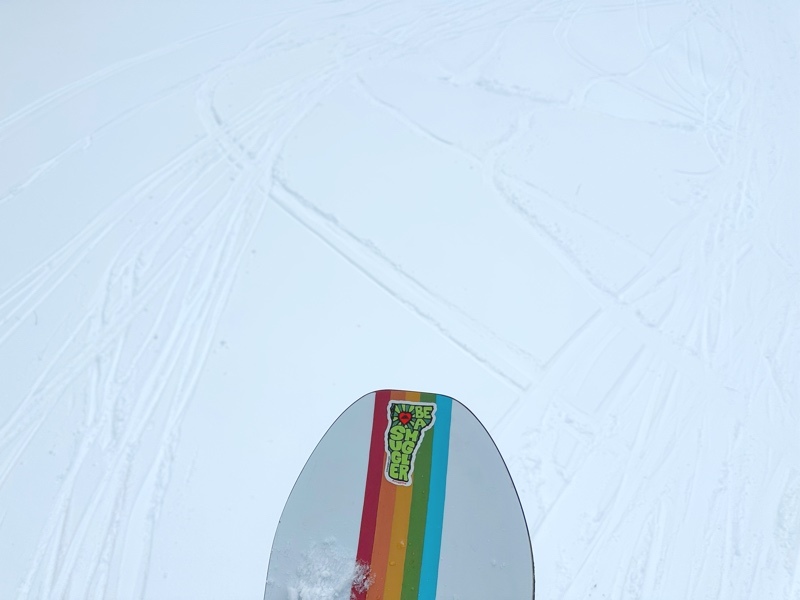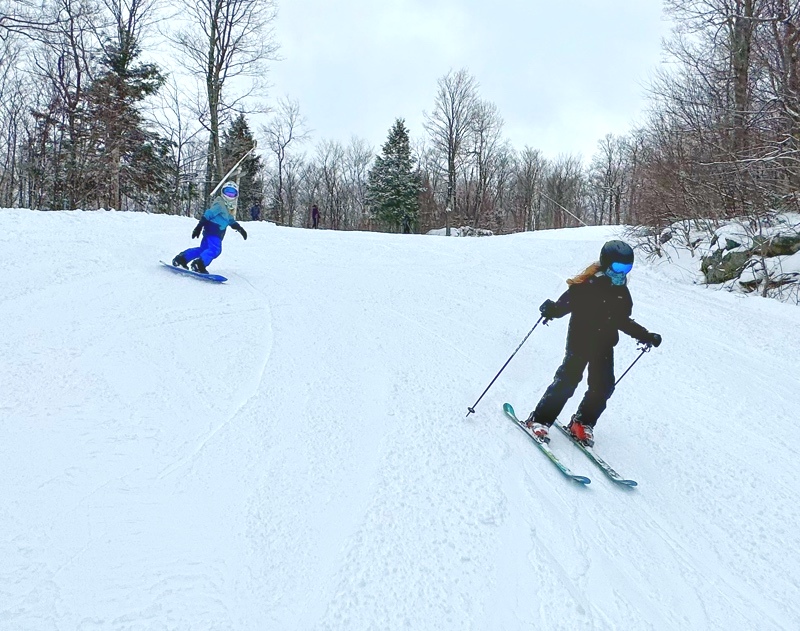 We received 7 inches of new snow in the past 24 hours and it is still snowing. This snowstorm was just what we needed. We were able to open 12 more trails today with natural snow cover. I skied on all 3 mountains this morning and had a great time searching for fresh tracks. I found some nice turns on Goat Path to Lower FIS. The glades on Sterling Mountain were also very nice today. This afternoon I went snowboarding on Morse Mountain. I was still able to find some untracked snow on the side of the trails to play in. Currently, it is still snowing and 25 degrees at the summit of Sterling with winds of 10 to 20 mph. Tomorrow's forecast is calling for mostly sunny skies with a high of 25 degrees at the base and a high of 21 degrees at the summit of Sterling. Tomorrow we plan to have skiing and riding on all 3 mountains. We plan to have the Madonna II Lift, Sterling Lift, Mogul Mouse's Magic Lift, Morse Highlands Lift, Village Lift, and Sir Henry's Glider all operating. 22 trails will be groomed for tomorrow, including Smugglers' Alley, Lower FIS, and Garden Path for a grand total of 99 acres of freshly groomed terrain. Surface conditions are packed powder and machine groomed with average base depths of 8 to 26 inches.
The Nordic Center is open with 15 km of snowshoeing and 10 km of cross-country skiing.
This weekend the featured beer for the apres sports parties at Bootlegger's and the Black Bear Tavern is Labatts.