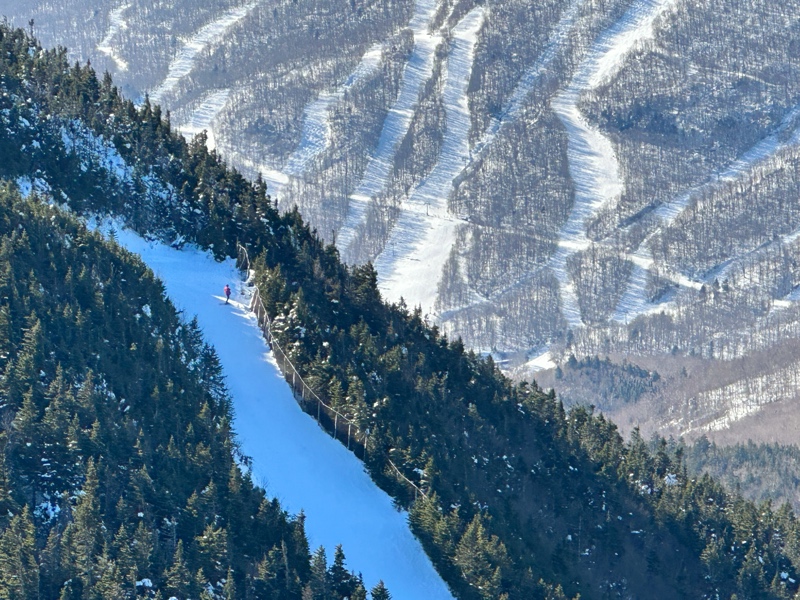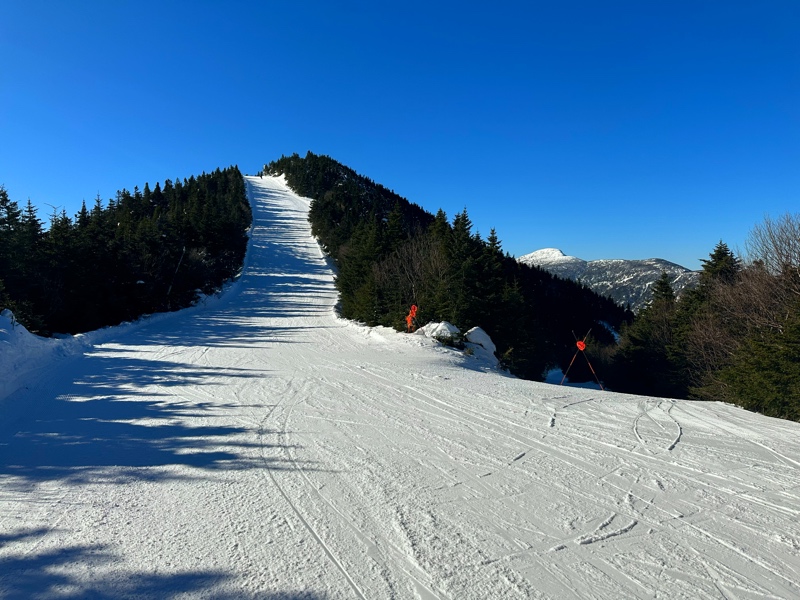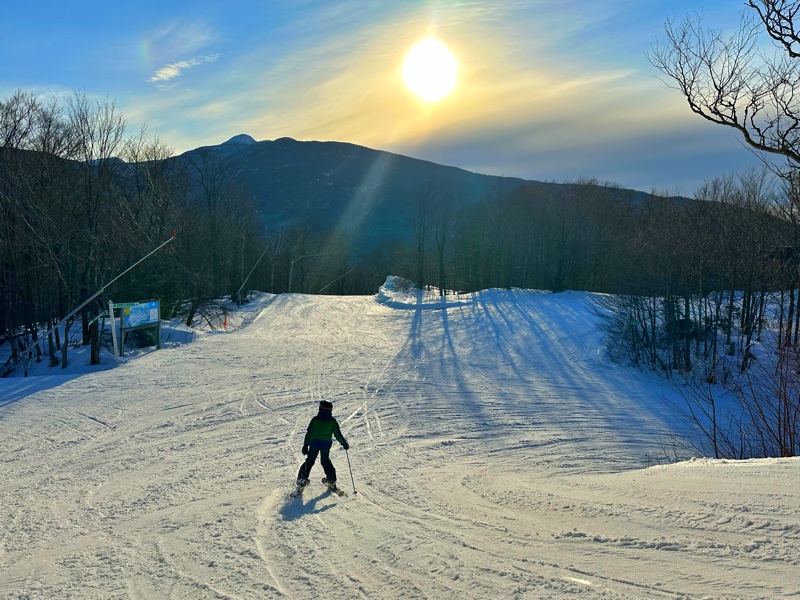 It was absolutely beautiful today with sunshine and comfortable temperatures. Upper FIS, Smugglers' Alley, and Snow Snake were all groomed last night. I skied Upper FIS and Smugglers' Alley this morning. I snowboarded Snow Snake this afternoon. The conditions are great and they are going to get even better. Tonight's forecast is calling for snow showers of 3 to 5 inches. Tomorrow's forecast is more snow another 1 to 3 inches of accumulation is possible with a high of 37 degrees at the base and 30 degrees at higher elevations. 34 trails will be groomed for tomorrow, including Chilcoot, Rumrunner, and Garden Path for a grand total of 141 acres of freshly groomed terrain. Surface conditions are packed powder and machine groomed with average base depths of 8 to 32 inches. Currently, it is partly sunny and 32 degrees at the summit of Sterling.
The Nordic Center is open with 15 km of snowshoeing and 17 km of cross-country trails. The ice rink is presently closed.
This weekend the featured beer for the apres sports parties at Bootlegger's and the Black Bear Tavern is Pabst Blue Ribbon.