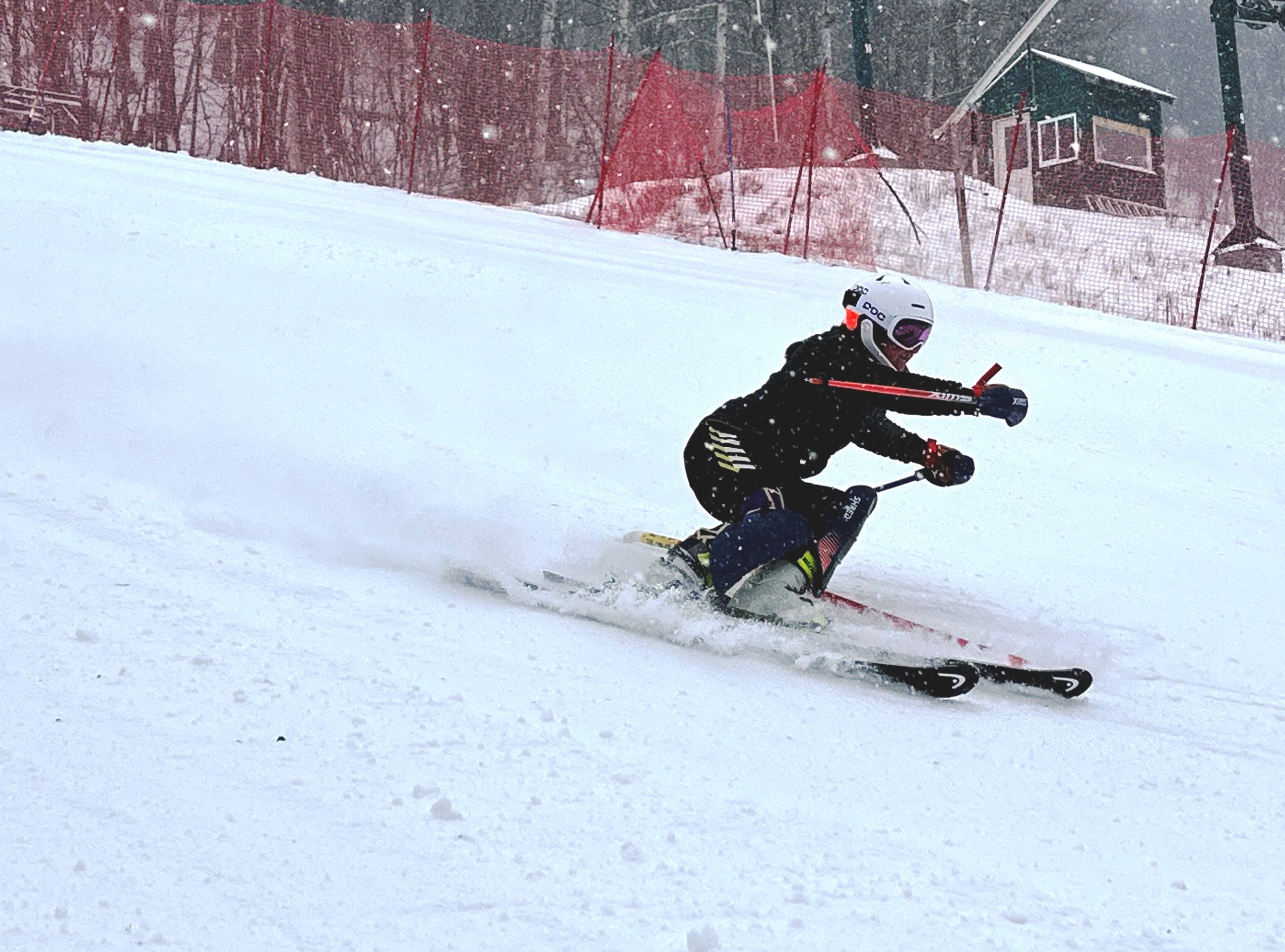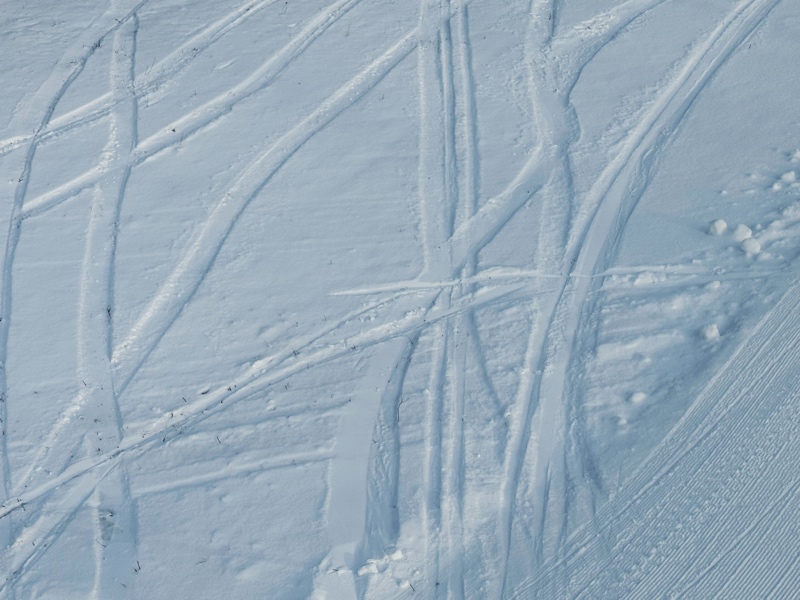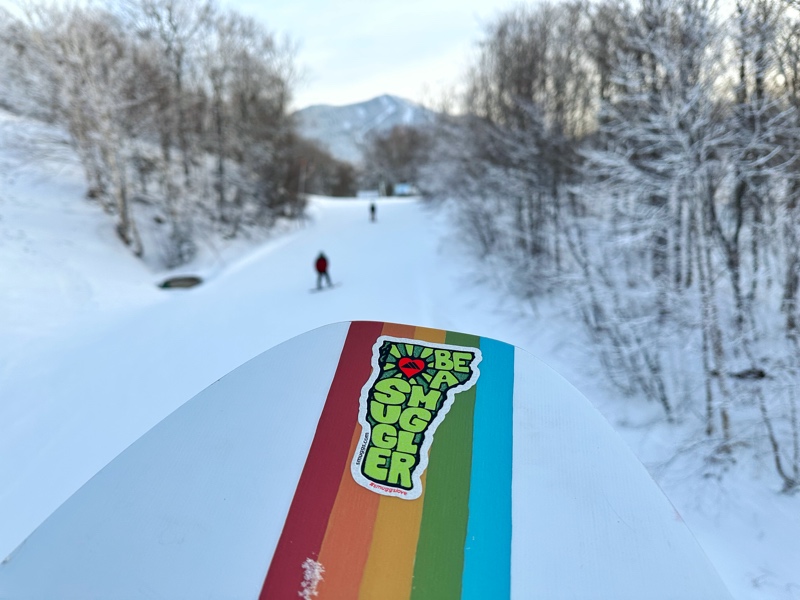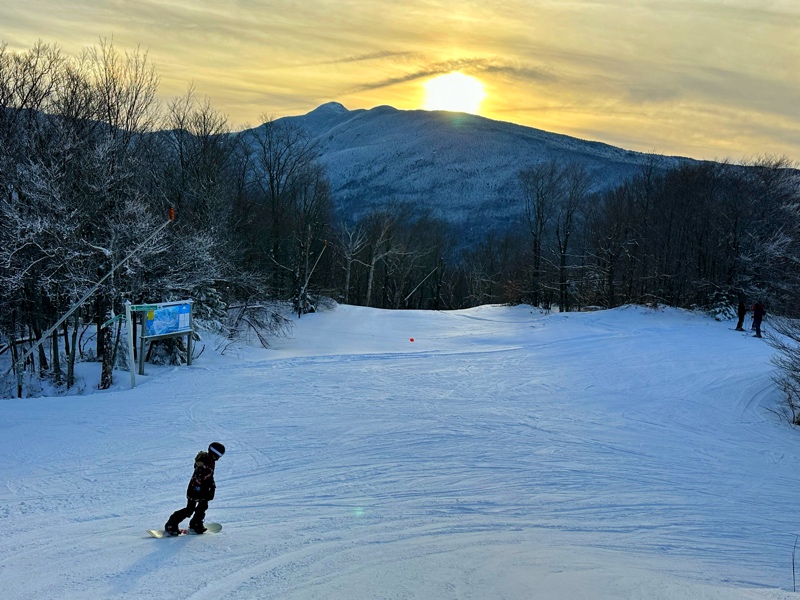 It was a beautiful day with clear skies and crisp air. I went skiing in the morning and snowboarding in the afternoon. The 9 inches of new snow that we received in the past 5 days has freshened things up nicely. The new snow groomed into the existing snow and that made a softer surface. I had a blast carving turns on Black Snake this morning with the bright sun at my back. The day started off with the temperature in the single digits, but the sun brought the summit temperature on Sterling to 18 degrees in the afternoon. The still air and sun made it feel even warmer. Tomorrow we plan to have the Madonna II Lift, Sterling Lift, Mogul Mouse's Magic Lift, Morse Highlands Lift, Village Lift, and Sir Henry's Glider all operating. We will have 20 trails open with terrain for all ability levels. 19 out of the 20 open trails will be groomed for tomorrow, including Smugglers' Alley, Dixie's Knoll, and Lower Chilcoot for a grand total of 84 acres of freshly groomed terrain. Surface conditions are machine-groomed and variable with average base depths of 6 to 24 inches. Last night we made snow on Lower Chilcoot and Mulcahy's Link. We are presently making snow on Lower FIS, Waterfall, and Mulcahy's Link. Currently, it is 14 degrees at the summit of Sterling with partly cloudy skies and winds of 0 to 5 mph. Tomorrow's forecast is calling for cloudy skies, and snow showers in the afternoon with 1 to 2 inches of accumulation possible on top and a high of 31 degrees at the base and 27 degrees at the summit of Sterling.
This weekend the featured beer for the apres sports parties at Bootlegger's and the Black Bear Tavern is Fiddlehead.
Uphill access will reopen on Morse from 5 pm to 10 pm starting tonight, January 11th. Please remember it is closed on Thursday nights due to fireworks and Cat Trax tours. Morning uphill on Sterling will remain closed for the short term as we get through the next adverse weather cycle but we hope to get it online soon. Evening access on the upper mountains is still pending our ability to get more trails open. Stay tuned for updates.