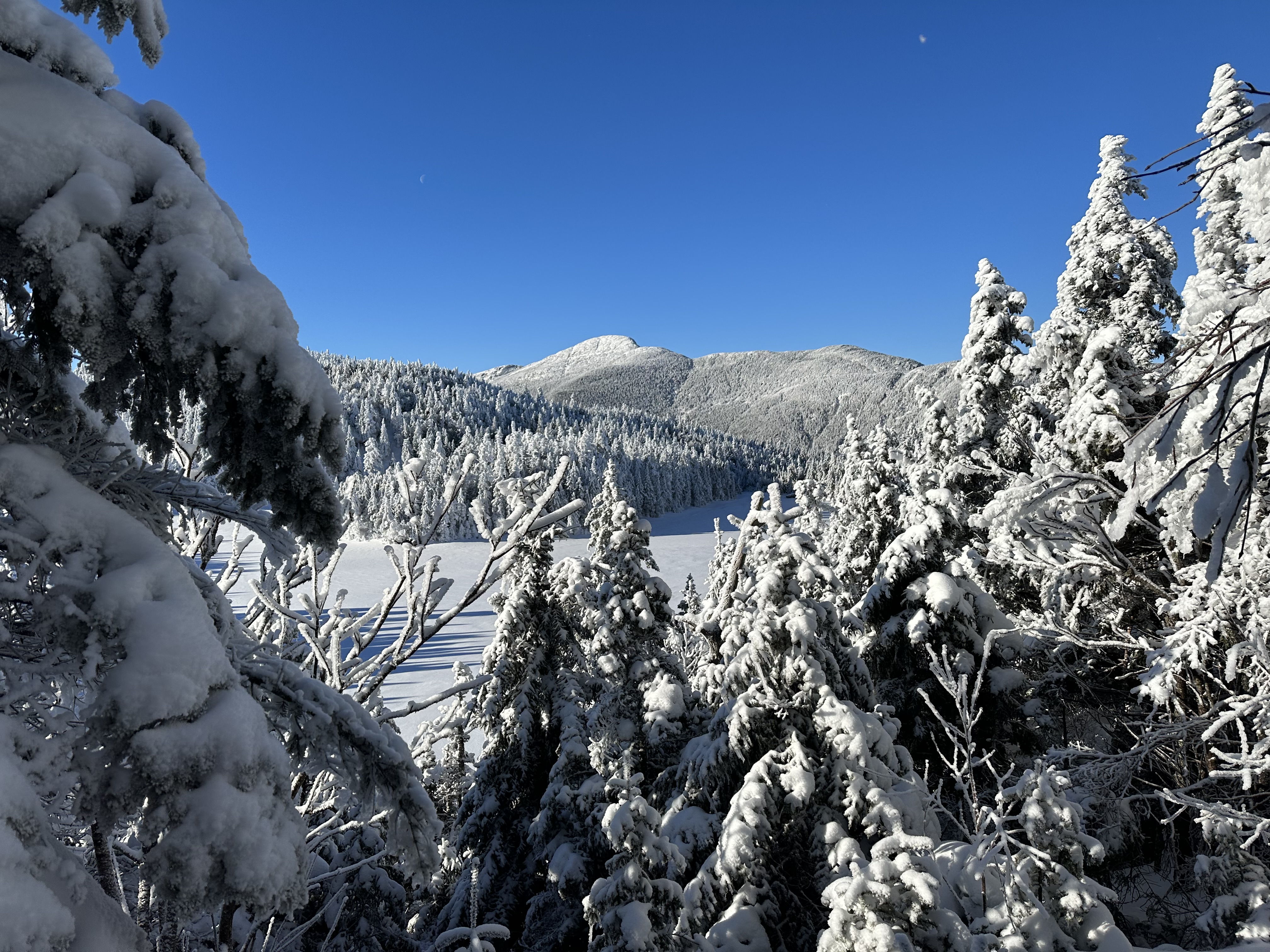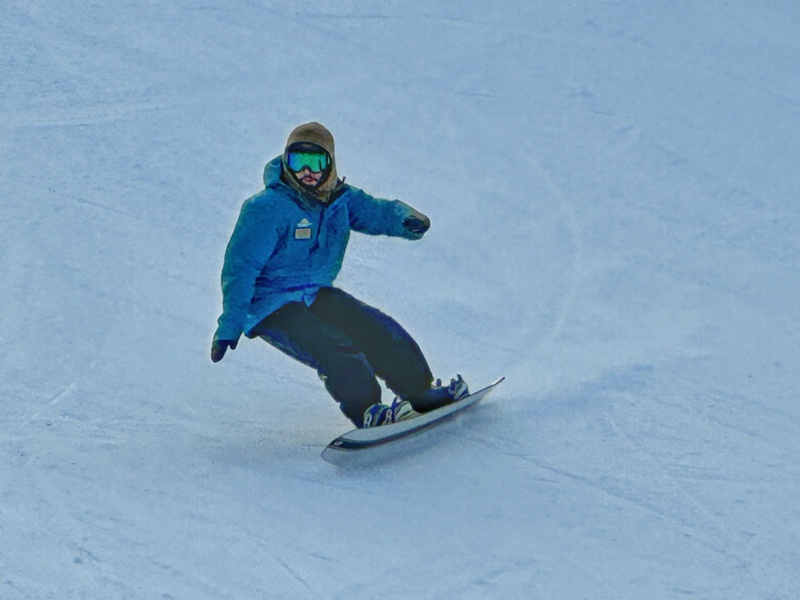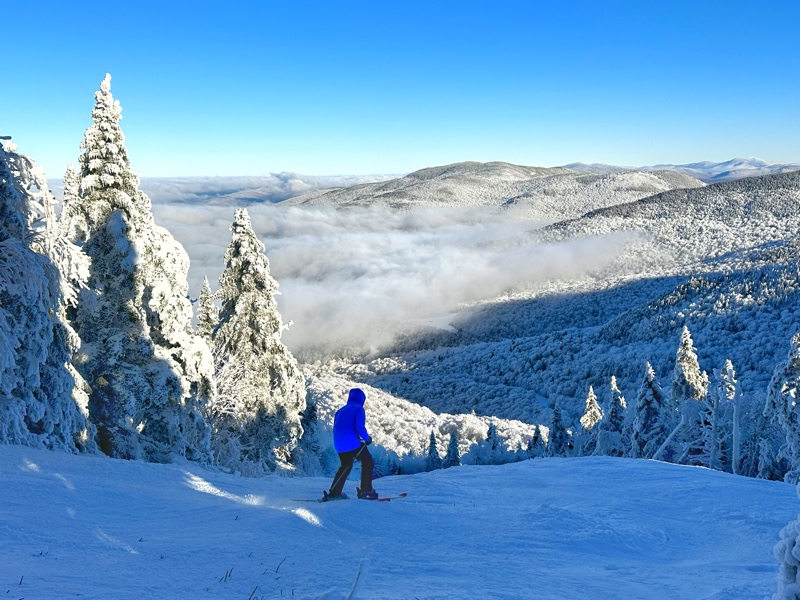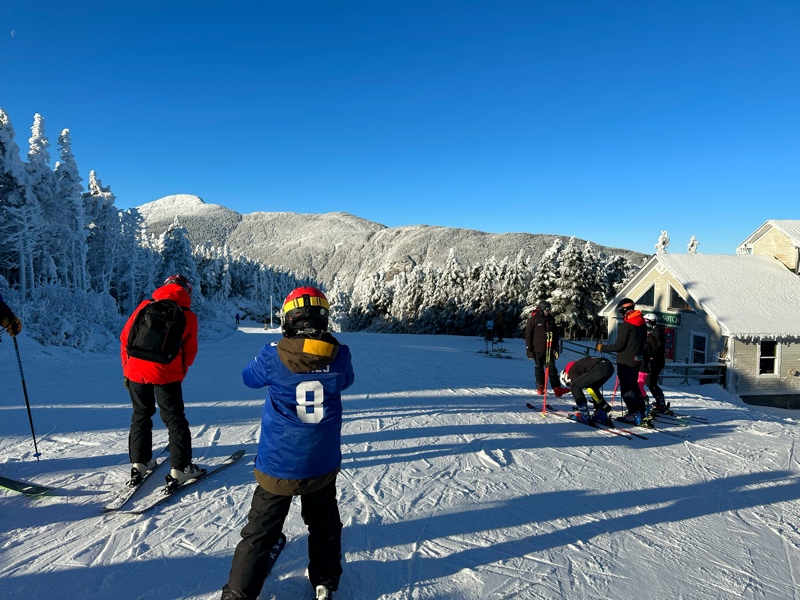 The day started with all 3 mountains covered in clouds. It did not take long before the sun burned the clouds off and we had bluebird skies. I skied over to Sterling from the top of the Village Lift this morning and the views were amazing. I spent some time on top of Sterling soaking in the beautiful sunshine and views. The clouds in the valley looked like water and the mountains were islands. Tomorrow we plan to have skiing and riding on all 3 mountains with the Madonna II Lift, Sterling Lift, Village Lift, Morse Highlands Lift, Mogul Mouse's Magic Lift, and Sir Henry's Glider. We now have 33 trails open with terrain for all ability levels. 18 out of the 33 open trails will be groomed for tomorrow for a grand total of 81 acres of freshly groomed terrain. We are presently making snow on Lower FIS, Lower Madonna Liftline, and Mulcahy's Link. Tonight and tomorrow we plan to move the snowmaking operations over to Birch Run and Lower Rumrunner. Birch Run and Lower Rumrunner will be closed tomorrow due to snowmaking operations. Surface conditions are machine-groomed and variable with average base depths of 6 to 24 inches. Currently, it is cloudy and 15 degrees at the summit of Sterling with winds of 10 to 15 mph. Tomorrow's forecast is partly sunny skies with a slight chance of a snow shower. There will be a temperature inversion tomorrow. The high temperature for the summit of Sterling is 31 degrees and the high temperature for the base area is 23 degrees. This is one of the reasons that we will be making snow tomorrow on Birch Run and Lower Rumrunner.
Uphill travel is open on Morse Mountain from 5 pm to 10 pm Friday through Wednesday. Morse Mountain is closed Thursday evenings due to fireworks and Cat Trax Tours.
Madonna and Sterling are presently closed to uphill travel until we have more trails open. Stay tuned for updates.