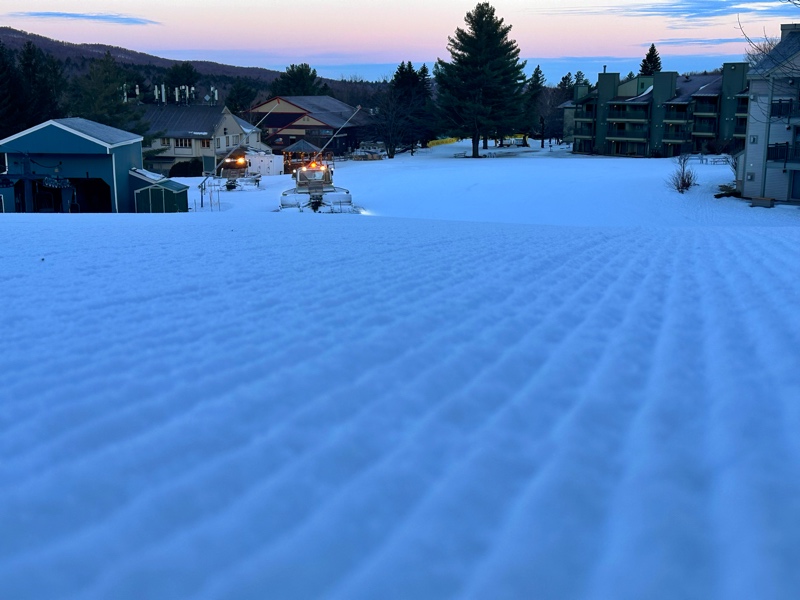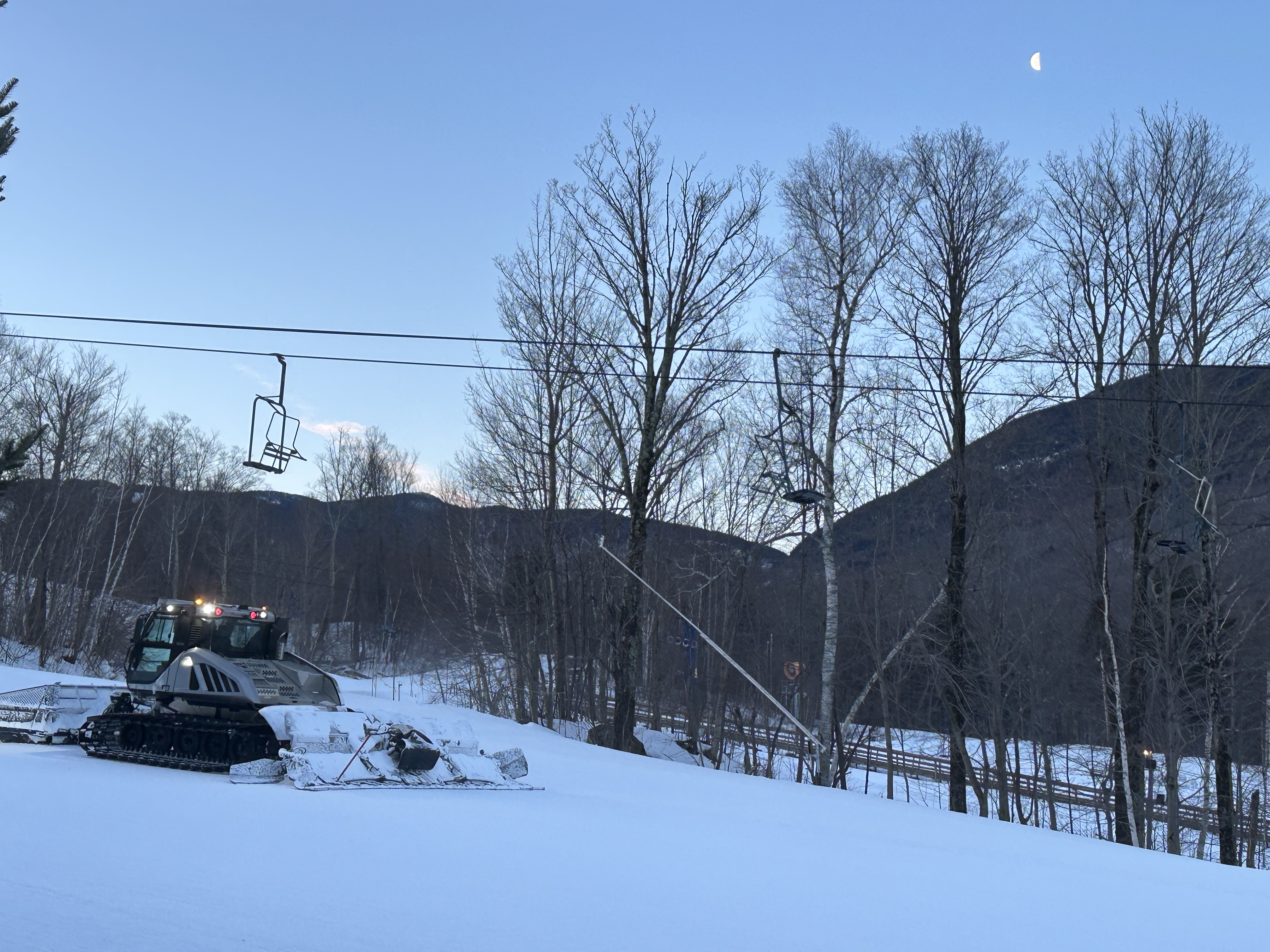 Today's forecast is calling for sunny skies early with increasing clouds throughout the day, a high of 39 degrees at the base and 33 degrees at higher elevations. Currently it is 25 degrees at the summit of Sterling with clear skies. The clouds rolling this afternoon will bring us snow showers tonight and tomorrow. 4 to 8 inches of accumulation possible tonight and another 1 to 3 inches tomorrow at higher elevations. The Madonna 1 Lift will open at 9:30am this morning. Today we plan to have top to bottom skiing and riding on all 3 mountains with 6 lifts operating, including the Madonna 1 Lift. We have 73 trails open with terrain for all ability levels. 31 trails have been groomed for today, including Upper FIS, Smugglers' Alley, and Snow Snake for a grand total of 123 acres of freshly groomed terrain.
The Nordic Center is open with 15 km of snowshoeing and 17 km of cross-country trails. The ice rink is presently closed.
This weekend the featured beer for the apres sports parties at Bootlegger's and the Black Bear Tavern is Pabst Blue Ribbon.